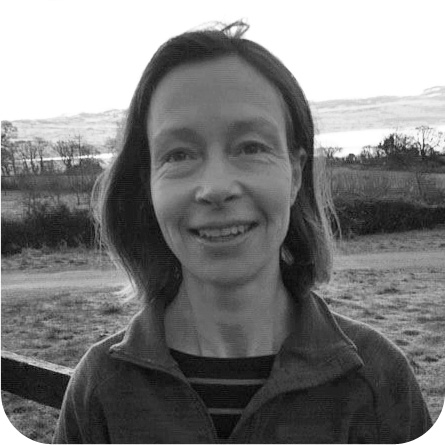 Sarah Thompson
BSc (Hons) OT
Independent Occupational Therapist and Case Manager
Profile
An independent occupational therapist and case manager with over twenty years of experience in rehabilitation, including more than 15 years as a case manager. My current area of practice centres on assessment, rehabilitation and case management for clients following brain injury and complex traumatic injuries, including severe orthopaedic injury, chronic pain and PTSD. I am highly skilled and experienced in neurological rehabilitation and am currently providing vocational rehabilitation intervention for the RETAKE research study of return to work after stroke. My experience of working in hospital and community settings in both the statutory and private sectors in England, Australia and New Zealand has helped me develop an adaptable and bespoke approach when helping clients to achieve their goals after serious injury. I am a strong communicator with a commitment to good quality regular reporting and contact with clients, professionals and stakeholders alike, confident working within the insurance and medico-legal sectors under claimant or joint instruction.
Clinical skills/experience
Experienced in provision and co-ordination of early and longer-term rehabilitation intervention as well as complex care, including 24-hour care packages.
Proven skills in undertaking and co-ordinating of cognitive assessment and rehabilitation programs for brain injured clients.
Skilled in liaising with and managing multidisciplinary teams.
Client conditions have included acquired brain injuries, multiple fractures, chronic pain, stroke and severe learning disability.
Experienced in assisting with specialist equipment, home and workplace modifications.
Skilled in liaising with employers, undertaking and co-ordinating vocational rehabilitation where appropriate.
Experienced in the management of complex or chronic pain as well as associated mental health issues (such as PTSD and depression).
Managerial skills/experience
Proven organisational skills
Service development in Lakes District Hospital, Queenstown, New Zealand and in the Head Injury Therapy Unit, Bristol
Excellent communication skills
Strong use of initiative, problem solving and lateral thinking skills
Career summary:
April 2012 - present
Occupational Therapist and Case Manager (Independent Practice)
• Working with clients with complex needs including brain injury, orthopaedic injury, severe learning disability, mental health conditions.
• Vocational rehabilitation provision for RETAKE research study since November 2019.
2005 - 2012
North Bristol NHS Trust, Band 7 Occupational Therapist
• Providing community-based brain injury rehabilitation including vocational rehabilitation. Supervision of students, OT assistants and development of vocational rehabilitation within the Head Injury Therapy Unit.
• Independent case manager for clients with complex needs.
2004 – 2005
NHS locum positions in neurology, respiratory, medical and intermediate care
2001 – 2004
Independent OT in community-based rehabilitation, Queenstown, New Zealand
Clients' conditions included chronic pain, orthopaedic injury and brain injury. Provided equipment, vocational rehabilitation and chronic pain management.
Senior OT, Lakes District Hospital, Queenstown, New Zealand
Sole OT providing rehabilitation for inpatient, outpatient and community clients with diverse range of conditions.
2000 – 2001
Hospital based roles in Australia and New Zealand in neurology, neurosurgery, renal and general medicine.
1997 – 1999
Basic Grade OT in general medicine, neurology, care of the elderly, orthopaedics, neurology, rheumatology.
Senior 2 OT in amputees and renal, orthopaedics.
Qualifications:
BSc (Hons) Occupational Therapy, Exeter University, 1997
Continuing professional development, including:
Maintained through journal and research review, professional supervision, peer review, regular attendance at case management and professional conferences.
Registrations and memberships:
Health and Care Professions Council (HCPC)
British Association of Occupational Therapists (BAOT)
Royal College of Occupational Therapists Specialist Sections – Independent Practice and Work