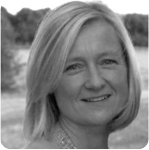 Clare Hopkins
DipCOT, BSc (Hons), MSc,
Independent Occupational Therapist and Case Manager
Profile
A founding director of Independence Works Ltd, Clare is an extremely experienced and highly skilled case manager and occupational therapist. She specialises in working with clients who have suffered severe and complex injuries including acquired brain injury, amputations and complex orthopaedic injuries.
In 2017 she was awarded a Merit Award from the Royal College of Occupational Therapists for excellence in her sphere of work.