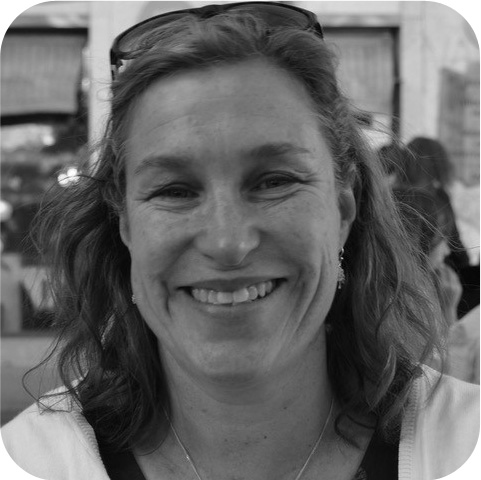 Catherine Scott
BAppSc (OT)
Independent Occupational Therapist and Case Manager
Profile
During my past 25 years practicing as an occupational therapist I have specialised in rehabilitation. I have worked and gained experience in a number of clinical areas – such as neurology (e.g. stroke, traumatic brain injury, spinal injury, Parkinson's, multiple sclerosis, MND), vascular (e.g. rehabilitation following amputation), orthopaedics, rheumatology, dementia, seating, and palliative care. My work is client centred, goal orientated rehabilitation, and also includes seating and wheelchair recommendations, and home adaptations. I work closely with multi-disciplinary teams, social and voluntary sectors. I have had previous managerial experience, initiated a seating service with a rehabilitation engineer, and provided mandatory CPR and moving and handling training.
Clinical skills/experience
Developing, implementing, monitoring and progressing client centred goal orientated rehabilitation programmes
Supervision of staff
Provision of lectures and in-service training
Teaching and assessing competency for moving and handling and cardiopulmonary resuscitation
Provision of home adaptations and recommending appropriate equipment to enable clients
Communication with clients on their work history and discussing return to work
Conducting work site visits and liaison with employers
Working as part of a multidisciplinary team
Report writing
Managerial skills/experience
Head occupational therapist roles for neuro rehabilitation and care of the elderly
Lead occupational therapist for primary care trust and overseeing staff at two hospitals and community rehabilitation.
Supervision of qualified and unqualified staff
Developing services e.g. falls assessment and group therapy services, seating service
Developing and revising procedures and protocols
Career summary:
2016 – present
Occupational Therapist and Case Manager (Independent Practice)
Providing case management and rehabilitation services for clients with injuries following work or road traffic accidents. Injuries may have included orthopaedic; neurological (nerve injury, head injury); vascular; and hand injuries; and impacted on mental health/well-being.
2008 – June 2018
Occupational Therapist, Grampian NHS Trust (Aboyne Hospital and Glen O'Dee Hospital)
Responsible for rehabilitation of inpatients and community patients throughout Deeside. Responsible for supervising OT staff, students and support worker, responsible for providing CPR and moving & handling training to OT and OTSW staff. Responsible for a varied caseload, including neurology (e.g. stroke, Parkinson's, multiple sclerosis, motor neurone disease, spinal injury), orthopaedic, vascular, rheumatology, palliative care.
2002 – 2005
Head Occupational Therapist, Kingston Primary Care Trust
Managing inpatient, outpatient and community occupational therapy services and staffing – over two hospital sites and community intermediate care team. I also provided occupational therapy services on the stroke rehabilitation unit.
1999 – 2001
Head Occupational Therapist, St Mary Hospital Trust – St Charles Hospital
Carrying a caseload and managing neurology and care of the elderly occupational therapy rehabilitation services (team of 14). I was also involved in setting up the acute stroke unit.
1998 – 1999
Senior Locum in Accident and Emergency, St. Mary's Hospital, London
Close working and input with multidisciplinary team with recommendations for client's rehabilitation and equipment needs for discharge home from accident and emergency or whether further inpatient rehabilitation was required.
1997 – 1998
Locum OT, Prince Henry Hospital, Sydney
Employed for 6-month locum position in the seating service which I established in 1994
1996 – 1997
Senior 1 Locum, St. Mary's Hospital, London (Orthopaedic and Surgery)
Managed 5 other team members. Completed a project for a total hip replacement pre-admission screening program and involved in development of critical pathway documentation.
1996
Senior 1 Locum, Croydon Community Health Service, London (4 months)
Employed as in a community neuro-rehabilitation pilot program.
1996
Senior 1 Locum, Royal National Orthopaedic Hospital, London (7 months)
Employed in the spinal injuries' unit. Instituted educational program for family and medical staff covering spinal injuries and related equipment needs.
1992 – 1995
Grade 1 OT, Prince Henry Hospital, Sydney
Employed for 2 years as Grade 1 in spinal injuries unit. In 1994 I was promoted and worked part time in Grade 2 position in seating service, a service which I initiated, while still continuing in the spinal unit for the remainder of the time.
1991 –1992
Grade 1 OT, Greenwich Hospital, Sydney (Rehabilitation Unit)
Provided rehabilitation for people following limb amputation, neurological and orthopaedic conditions.
Qualifications:
Bachelor of Applied Science (Occupational Therapy) - The University of Sydney, Australia, 1991
Remedial Massage Diploma from the N.S.W. School of Therapeutic Massage, 1991
Continuing professional development, including:
2019
Dynamic Rehabilitation Conference - prosthetics
Post-Traumatic Stress Disorder (PTSD) and Introduction to Eye Movement Desensitisation and Reprocessing (EMDR) – Greenwood Events
2018
Brachial Plexus study day – Queen Elizabeth University Hospital
Independent Living Scotland – Equipment
Yearly mandatory training 2008 – 2018 – CPR, moving and handling, information governance, hand hygiene, infection control procedures, fire, violence and aggression, also being a cascade trainer for moving and handling and CPR to OT and support worker staff
2017
Parkinson's training day
Single handed care training day
Vocational rehabilitation study day: Astley Ainslie Hospital
2016
Understanding the Workplace: Employment and Equality Law for Vocational Rehabilitation Professionals by Kathleen Bolt Medications Services Ltd
2015
Behavioural Activation Treatment Protocol - 2-day course for the delivery of behavioural therapy for depression
Dementia training day
Practice educators' course – Robert Gordon's University
One day seating course on Careflex chairs by Allardyce Healthcare
Visual field loss after stroke and rehabilitation, by optometrist
Diabetes training day
Parkinson's training day
Stroke core competencies – on line
2014
Oncology and End of Life Care - half day training
How To Do Cognitive Rehabilitation, Brain Tree
Seating by Aberdeen and Aberdeenshire Mobility and Rehabilitation Service
Registrations and memberships:
The Royal College of Occupational Therapists (RCOT)
RCOT – Specialist Section - Work
The Health and Care Professions Council (HCPC)
The Case Management Society UK (CMSUK)
Membership numbers are available on request.