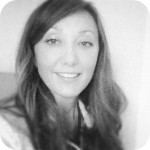 Sarah Wilson
BSc Hons
Independent Occupational Therapist and Case Manager
Profile
I have been in independent practice as an Occupational Therapist since 2005 and a Case Manager since 2014 with more than 20 years' clinical Occupational Therapy experience.
I specialise in Case Management, complex rehabilitation and return to work cases. My scope of practice covers assessment, rehabilitation and case management of clients with major trauma including acquired brain injury, amputations, multiple fractures, and chronic pain. Rehabilitation planning commonly includes referrals to specialist physiotherapy and other paramedical interventions, home and workplace evaluations and adaptations, assistive technology and vehicles. In addition, I make referrals for psychological counselling, including CBT and EMDR to treat psychological trauma following an accident and have experience working in mental health settings as an OT. My clients range in background from manual workers to self-employed professionals, and range in age from teenagers to early-retired people and older.
I am experienced in working in a multi-disciplinary team with medical and paramedical professionals, social workers, disability employment advisors and mental health teams, solicitors, insurance companies and employers. I work closely with the NHS teams as well as private services.
Clinical skills/experience
Over twenty years' experience of hands-on assessment and clinical treatment for patients of all ages and with a full range of physical conditions.
Client conditions have included acquired brain injuries, amputations, multiple fractures, chronic pain, serious back conditions and joint fusions resulting from a wide variety of work-related accidents and road traffic accidents.
Clients have been from professional, clerical/administrative, skilled manual and unskilled manual backgrounds, and have included both employees and self-employed people.
Interventions have included managing physical rehabilitation, deploying assistive technology in the home and workplace, pain management coaching and psychological support, and arranging retraining and work placements.
Strong communicator with a commitment to good quality regular reporting and contact; expertise in building a multi-disciplinary case team; excellent problem-solving skills.
Experienced in case management and rehabilitation within the insurance and litigation framework, particular experience of working under joint instruction, or as a jointly instructed partner with a client case manager.
Expert knowledge and skills in restoring a client's independence in daily living activities including personal care, domestic tasks, and community activities.
Wide experience of treating patients with complex social and psychiatric histories, and of varied educational attainment. Experienced in working with patients from varied ethnic/cultural backgrounds, including those with limited or no English language; experienced in working with a translator when needed.
Work closely with consultant surgeons and physicians, general medical practitioners, client case managers, other paramedical professionals (nursing/physiotherapy/ speech therapy/dieticians), social workers, psychologists, psychiatrists and disability employment advisers.
I am the regional representative for the Royal College of Occupational Therapists Specialist Section on Work promoting clinical excellence and professional development.
Managerial skills/experience
In-service training and staff development
Supervision and line management of junior staff
Staff recruitment, selection, progression and performance review
Prioritisation of referrals allocation of cases from waiting list
Reviewing on going cycle audit of outcome measures
I continue to participate in peer reviews with my colleagues in Independence Works and offer clinical supervision and appraisal to two associate members. I also have ongoing clinical supervision from a senior member of our group.
Career summary:
2014 - present
Occupational Therapist and Case Manager (Independent Practice)
Provide independent assessments and treatment plans to facilitate rehabilitation for clients and their solicitors and involved insurance companies for personal accident and personal injury claims. Includes clients with major trauma and life-changing injuries such as acquired brain injuries and amputees.
November 2013 - July 2014
Occupational Therapist Advanced Practitioner Role – Belfast HSC Trust
Specialist occupational therapist role working across the three hospitals providing comprehensive assessments and point of access to rehabilitation for timely discharge from hospital setting
This position provided point of contact for consultants to refer patients presenting with complex needs for comprehensive assessment and needing further rehabilitation.
Carried out in depth assessments and history taking including baseline level of function, medical, cognitive and physical ability. Blood results and imaging results are also reviewed alongside therapist assessments and social situation.
Joint ward rounds with consultants during which we agreed appropriate case treatment and care/rehabilitation pathways.
Provided teaching sessions to final year medical students, allied health professionals and nursing staff.
May 2008 - October 2013
Occupational Therapist, Community Rehabilitation Team - Belfast HSS Trust
Worked in the community rehabilitation team as a senior occupational therapist undertaking rehabilitation and arranging intensive home care packages for clients with complex needs. Conditions included amputations, orthopaedics, gunshot wounds, general medical, neurological and surgical conditions.
June 2005 - June 2008
Occupational Therapist, Domiciliary Team/Fracture Team - Belfast HSS Trust
Worked in a senior role in a split post between the domiciliary OT team and a fracture rehabilitation team.
Fracture rehabilitation role involved developing and implementing treatment plans, participating in multidisciplinary meetings, providing aids and adaptations
Domiciliary OT work involving assessment and provision of specialist seating, wheelchairs and major adaptations for private and housing association dwellings.
May 2001 - May 2005
Occupational Therapist, Western HSS Trust
Senior OT responsible for the therapy on the cardiac, general medical and orthopaedic wards. Responsibilities included assessment and treatment with aim of timely discharge home, facilitating an out patient respiratory group and completing home visits and equipment provision.
May 2000 - May 2001
Occupational Therapist, St John's Hospital, Scotland
Managed a caseload for the medical admissions unit and acute medical wards where I provided specialist response formulating treatment plans, home visit assessments and equipment provision.
November 1998 - May 2000
Occupational Therapist, North Hampshire Hospital, Basingstoke, Loddon NHS Trust
Basic grade rotational post included six-month placements working in acute mental health, brain injury unit, elderly care and elective/trauma orthopaedic rehabilitation.
Qualifications:
BSc Hons Occupational Therapy (University of Ulster, Jordanstown) 1994-1998
Continuing professional development, including:
Continual Professional Development (CPD) is maintained through a variety of  learning streams including professional supervision, peer review, research review reading,  journals and attendance of professional study days and conferences. Examples of CPD I have carried out are set out below.
CMSUK Webinar Paediatric Clinical Negligence and Personal Injury (Shoosmiths), April 2020
IW Study Day, Pace Rehab with Naked Prosthetics, Amputee Case Study, case Conundrums January 2020
Royal College OT Study Day Housing Adaptations, June 2019
Royal College of Occupational Therapists, Work Section: Assessment of Mental Health at Work, October 2018
Dorset Orthopedic: The Catastrophic Injury Conference, June 2018
Cognition Conference: Mild Traumatic Brain Injury, October 2017
Total Rehabilitation Conference: Amputation, Targeted Muscle Reinnervation (TMR), Osseointegration and Orthotics, May 2017
Mental Health Capacity Bill, Northern Ireland, Stormont, April 2017
Peer review of return to work cases (ongoing annually).
Wound Care
Disabled Living Foundation: Moving and Handling of People, September 2016
Royal College of Occupational Therapists, Specialist Section Work: Ageing Workforce in the UK: Recruitment, support and priorities for policy, September 2016
Case Management UK Webinar: Pain: The Human Approach, May 2016
The British Psychological Society: NI Interdisciplinary Conference on Functional Neurological Disorders, March 2016
Seating Matters Study Day, February 2016
Royal College of Occupational Therapists, Specialist Section Work: Study Day, February 2016
Pain Management Study Day, January 2016
Treating the Trauma of The Troubles (PTSD),Queens University, Belfast  2 day Conference, November 2015
Registrations and memberships:
The Health and Care Professions Council (HCPC)
The British Association of Occupational Therapists (BAOT)
The Case Management Society UK (CMSUK)
College of Occupational Therapists Specialist Section – Independent Practice
College of Occupational Therapists Specialist Section – Work (I am the regional representative for Northern Ireland)
Northern Ireland Neurological OT Specialist Group
Information Commissioner's Office registration