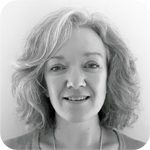 Alison Conroy
BHSc OT
Independent Occupational Therapist and Case Manager
Profile
I am a HCPC registered occupational therapist and case manager with over 13 years' experience in rehabilitation. As an independent case manager my scope of practice covers providing input and support for clients with a range of injuries, including brain injury, complex orthopaedic injury, and partial spinal cord injury. I work with adults, adolescents and children with significant and life changing injuries, working in conjunction with statutory health and social services, the private sector, education and employment.
My skills include client centred assessment, co-ordination of multi-disciplinary input and communication with treating professionals, assisting with specialist equipment, environmental modifications, liaison with employers and education providers. I am experienced in working with solicitors and insurance companies. Clinically my background is in providing rehabilitation following stroke, neurological conditions, injury/trauma, amputations, mental health and for long term conditions. I also work as a guest lecturer in occupational therapy and am currently studying for my MSc in Occupational Therapy and Vocational Rehabilitation.
Clinical skills/experience
Stroke and neurological conditions assessment and rehabilitation.
Experience working with children and adolescents with both physical and psychological conditions.
Experience working with ex-armed service men and women.
Long term conditions management.
Extensive community and autonomous working experience.
Vocational rehabilitation and ergonomic assessments.
Minor adaptations and equipment provision.
Sat as expert panelist for the DWP undertaking evidence-based review.
Continuing to work with the DWP to measure the efficacy of the current benefit provision for individuals with chronic and life changing conditions.
Experience working with enduring mental health conditions, including clients who had suffered head injuries with associated sequelae of mental health difficulties.
Therapeutic handling skills and splinting for abnormal tone; including working as clinical lead for the specialist neuro-splinting service and teaching junior staff to develop their skills in this area.
Specialist skills in assessing cognition and providing suitable rehabilitation plans.
Manual handling training.
Skilled in multidisciplinary working including joint assessments with physiotherapists, speech and language therapists, nurses and clinical psychologists.
Assisted with development and implementation of early supported discharge from the acute stroke ward, in line with National Institute for Health and Care Excellence (NICE) guidelines.
Developed and implemented service to provide vocational rehabilitation for individuals returning to work after a period of sick leave, following both musculoskeletal injury and mental health issues.
Skilled incorporating stress and anxiety management education.
Presentation to College of Occupational Therapists 2013 Annual Conference in Glasgow.
Guest lecturer in occupational therapy including teaching anatomy and physiology to first year students and occupational therapy provision for the stroke patient to second year students.
Support for students on placement, supervision and annual personal development reviews for junior staff.
Involved in a review of the Personal Independence Payments by the Department of Work and Pensions in 2013.
Career summary:
December 2015 - present
Independent Case Manager and Occupational Therapist
Providing case management for both adults and children with a range of injuries including brain injury, complex orthopaedic injury and partial spinal cord injury.
February 2014 - present
Advanced Occupational Therapist (Independent Practitioner)
Providing specialist occupational therapy services to clients within the private sector.
August 2012 - January 2014
Specialist Occupational Therapist, East Lancashire Heath Trust (ELHT), Blackburn
Working within occupational health and wellbeing services providing employees with vocational rehabilitation and long-term condition management. Assessment and support for return to work and/or remaining in work with appropriate adjustments as necessary to support their occupational performance. This role was initially a twelve-month pilot but proved so successful that substantive funding was obtained after six months.
April 2010 - July 2012
Specialist Occupational Therapist, East Lancashire Health Trust, East Lancashire Community Wide
Specialist occupational therapy assessment and intensive neurological rehabilitation provision as part of the Community Stroke Rehabilitation Team. Providing input and, where appropriate, offering early supported discharge. Also providing splinting for abnormal tone for all ELHT patients.
October 2011 - present
Guest Lecturer, University of Cumbria, Carlisle
Teaching on the undergraduate BSc Occupational Therapy programme. Subjects taught are anatomy and physiology and neurological/stroke rehabilitation.
August 2008 - April 2010
Bank Occupational Therapist, Calderdale and Huddersfield NHS Trust, Various
Provided cover for the oncology ward at Huddersfield General Hospital including managing safe and timely discharge for patients. Community team for eighteen months with a varied caseload including management of long term conditions.
March 2008 - July 2008
Occupational Therapist, South West Yorkshire Mental Health Trust, Halifax, West Yorkshire
Inpatient rehabilitation for clients with functional and organic mental health diagnosis.
September 2006 - March 2008
Occupational Therapist, Bradford District Care Trust, Airedale Hospital and Skipton Hospital
Rotational Band 5 position that included in-patient adult mental health, physical disability in-reach/out-reach, community occupational therapy and neurology including motor neurone disease.
Qualifications:
BHSc Occupational Therapy, Upper Division 2:1 2006 (York, St John University)
Continuing professional development, including:
MSc Occupational and Vocational Rehabilitation – Salford University
Maintained through supervision, peer reviews, research and preparation of teaching materials. Attendance at occupational therapy and vocational rehabilitation conferences.
Registrations and memberships:
Health Care Professions Council (HCPC)
The British Association of Occupational Therapists (BAOT)
The College of Occupational Therapist Specialist Section – Independence Practice (COTSS-IP)