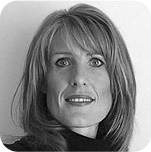 Hayley Green
BSc (Hons) OT
Independent Occupational Therapist and Case Manager
Profile
With over 16 years of clinical experience as an occupational therapist and over 9 years in the independent / private sector, I have worked within a variety of clinical specialities including trauma and orthopaedics, neurology, stroke services and brain injury rehabilitation. I have practised in services across acute health, in-patient rehabilitation, within the community and progressed into NHS leadership prior to my move to independent practice.
I utilise my skills and experience when optimising a client's integration back into their lifestyle activities whether at home, work or leisure. I am experienced in working collaboratively with a wide interdisciplinary team including solicitors, insurers, clients, families, health professionals and local authorities.
Clinical skills/experience
Extensive experience of working with neurological impairments including stroke, traumatic brain injury and long-term conditions.
Experience working with multiple trauma, amputation, challenging behaviour, cognitive difficulties and complex physical disabilities.
Vocational rehabilitation including working collaboratively with clients, their families and their employers to establish foundations of work skills and during the transition into work or into education.
Comprehensive understanding of environmental influences impacting on activities of daily living
Problem solving solutions including equipment provision, alterations, minor adaptations, use of routines and support.
Wide repertoire of strategies to set meaningful and measurable goals with individuals.
Production of comprehensive and informative reports.
Provision of brain injury and enablement training to support care providers, peers, employers and educators.
Management of fatigue.
Management of altered muscle tone (increased tone/low tone).
Assisting with managing finances, return to work and education, community safety and accessibility.
Managerial skills/experience
Experienced at setting up, appraising and developing therapy services and recruitment of staff.
Provision of mentorship, supervision and appraisal to fellow clinicians and students.
Financial management skills.
Training and support for care staff.
Member of the National Executive Committee for the Royal College of OT Independent Practice Group.
Career summary:
2018 - present
Occupational Therapist and Case Manager, Independence Works Ltd
Provision of case management services aimed at maximising rehabilitation, recovery, return to work and meaningful activities after injury.
2017 - present
Independent Occupational Therapist, Independence Found Ltd
Providing occupational therapy services to maximise people's independence and participation within home, work or leisure activities. Providing mentorship and supervision to clinicians and education to care providers. Responsible for all business development, accountability and operational duties within the company.
2014 - 2017
Neurological Occupational Therapist, Krysalis Consultancy Ltd
Providing specialist neurological occupational therapy rehabilitation to clients with acquired brain injury, stroke or spinal injuries. Worked with clients to address fatigue, anxiety and depression, executive difficulties, cognitive dysfunction, gross and fine motor difficulties, abnormal tone, paraplegia, challenging behaviour, healthy living education including managing finances, return to work and education, community safety and accessibility.
2009 - 2014
Independent Occupational Therapist - Sole Trader
Provided independent occupational therapy services across the Midlands area for a range of clinical needs.
2005 - 2014
Highly Specialised Occupational Therapist, Birmingham Community Healthcare NHS Trust
Responsibility for providing, overseeing and developing the occupational therapy stroke service along with collaboratively managing the multidisciplinary approach to stroke care for Birmingham Community NHS Trust. The aim of the service was to maximise early stage recovery and rehabilitation potential for stroke survivors and prepare them for returning home. The service also treated other neuro-rehab conditions as outliers including brain injuries, spinal injuries and long-term conditions.
2004 - 2005
Senior Occupational Therapist, Locum Reed Health
Variety of short-term contracts across a range of clinical services including stroke rehabilitation, elderly care, orthopaedics, and lower limb amputation.
2002 - 2004
Occupational Therapist, Queen Elizabeth University Hospital Birmingham
Basic grade and Senior II rotational positions across a variety of clinical services including trauma and orthopaedics, general medicine, elderly care, cardiac rehabilitation, neurosurgery and neuro rehabilitation.
Qualifications:
BSc (Hons) Occupational Therapy 2002 Coventry University
Continuing professional development, including:
CPD is maintained via professional supervision, peer review, networking, journal reviews, attendance at professional conferences and training courses, professional involvement with The Silverlining Brain Injury Charity and Headway. Further detail regarding CPD activities is available on request.
Registrations and memberships:
British Association of Occupational Therapists (BAOT)
Health and Care Professions Council (HCPC)
RCOT Specialist Section for Neurological Practice